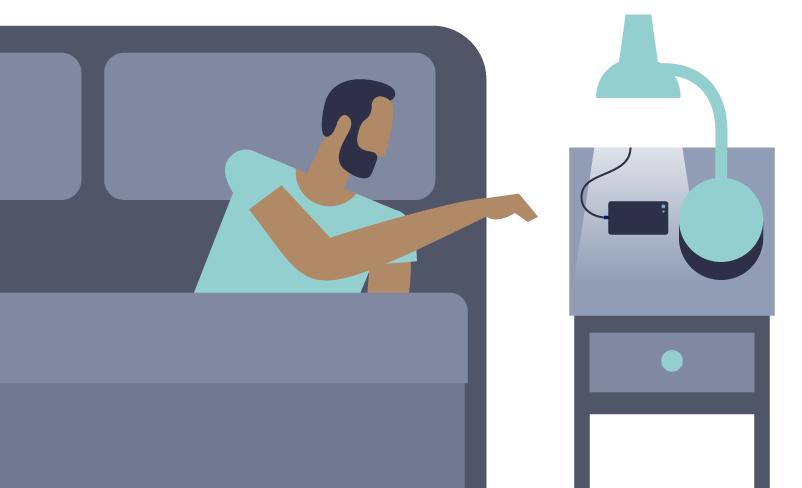 If you're living with obstructive sleep apnoea (OSA), you're not alone – a staggering 100 million people worldwide are thought to suffer from some form of OSA.
Managing your condition can be tricky, and that's why we developed SoundSleep. Most people fall into one of two categories: you suspect you have OSA, but haven't yet seen your doctor about it. If this sounds like you, try to visit your GP as soon as you can. The SoundSleep snoring reports are a great way to start a conversation.
If you have been diagnosed, you're probably already treating your OSA with a CPAP machine or an oral device. Because you know the health risks of untreated OSA (hypertension, stroke, and diabetes to name a few), you want to be sure your chosen treatment is doing its job.
And that's where SoundSleep comes in. The app contains features that will help you no matter where you are on your sleep apnoea journey – whether that's before official diagnosis, or managing your condition on a nightly basis.
Discover tools to assess your OSA risk
If you think you might have Obstructive Sleep Apnoa (OSA), SoundSleep has useful features to help you assess your OSA risk. The Breathing Disruption Index (BDI) tracks the number of events where you may have stopped breathing or struggled to breathe in the night.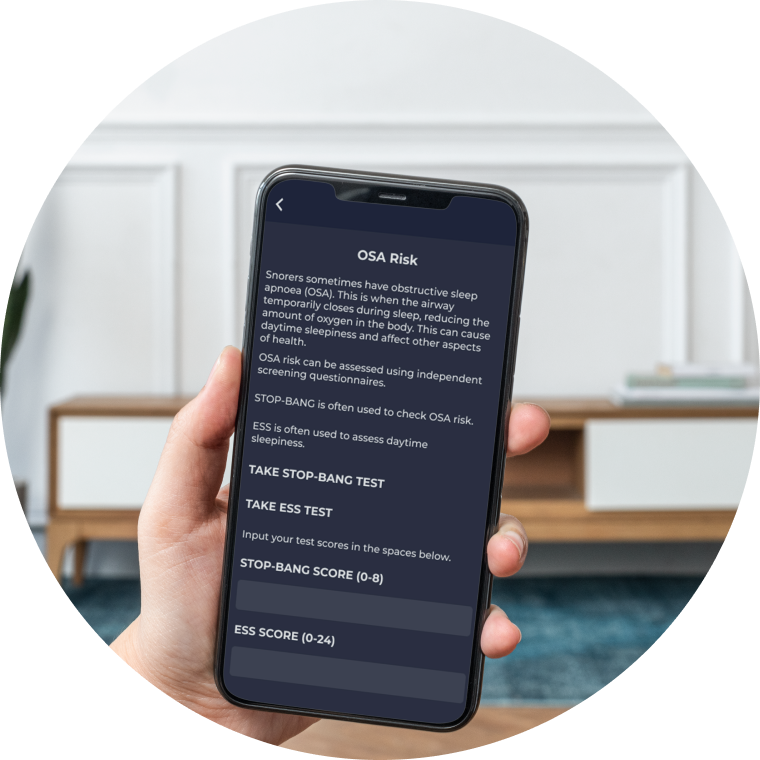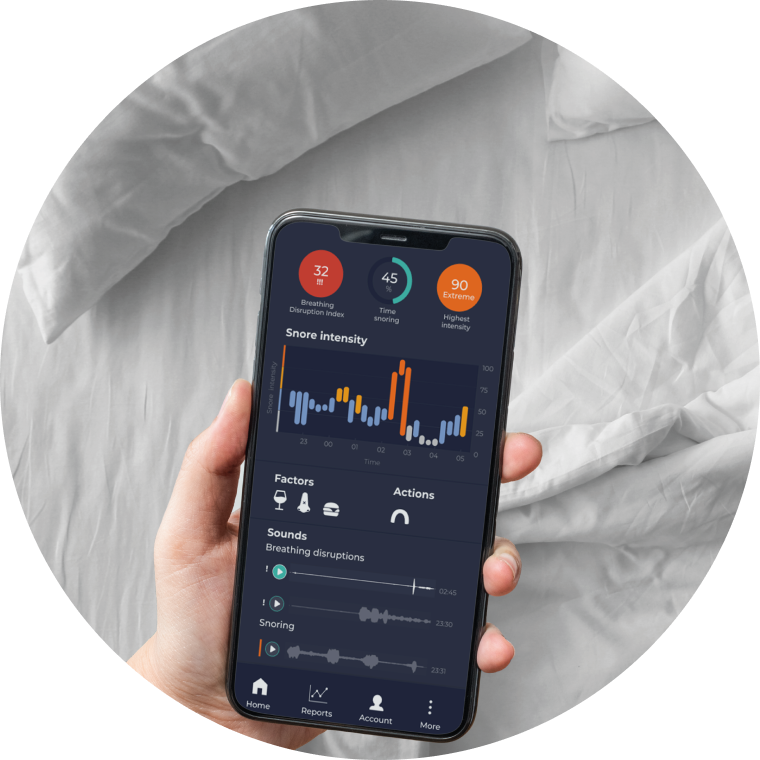 Get long-term insight into your snoring
As part of your OSA diagnosis, you might have taken part in a sleep study (also called a polysomnography). This usually involves spending the night in a sleep clinic, or a sleep unit within a hospital. While sleep studies can be helpful in diagnosing OSA, they only offer a one-night insight into your snoring – and your snoring can vary quite a bit from night to night. SoundSleep helps you track your snoring every single night to give you a clearer picture of what's going on.
Use the app with your oral device
If you're using an oral device to treat your sleep apnoea, you can log your device details in the app. You'll be able to track how effectively the device is working for you through your snoring reports, and listen back to clips of snoring from the night.